GFA Licence D coaching course begins
The Ghana Football Association's Licence D Coaching course began in Tamale on Monday, 12 April 2021.
The intensive course is in two batches, with the first batch running from April 12 to April 20 while the second batch runs from April 21 to April 29, 2021, at the Aliu Mahama Stadium.
The course is being organised by the Technical Directorate of the Ghana Football Association in collaboration with its Regional governing body - Northern Regional Football Association.
About 60 football coaches drawn from various Districts in the Region are taking part in the course.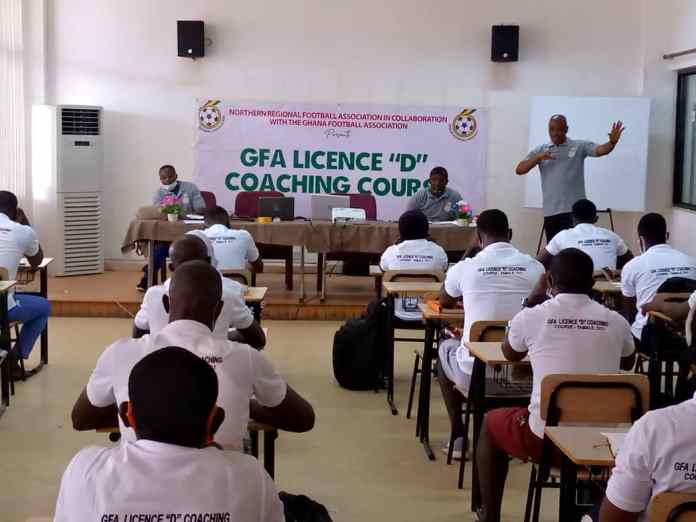 Speaking at the opening ceremony, the Chairman of the Northern Regional Football Association, Alhaji Abu Hassan 'Rhyzo', described coaching as an integral part of football. Describing the training as worthy and timely and is of the hope that the advanced course will give Ghana football coaches the chance to learn new skills for the good of the game.
The course instructors include Professor Joseph Kwame Mintah, Director of Coaching Education and former Black Stars coach, Maxwell Konadu. The rest are Director of Sports for the University of Development studies, Shaibu Tanko and Black Maidens head coach, Baba Nuhu Mallam.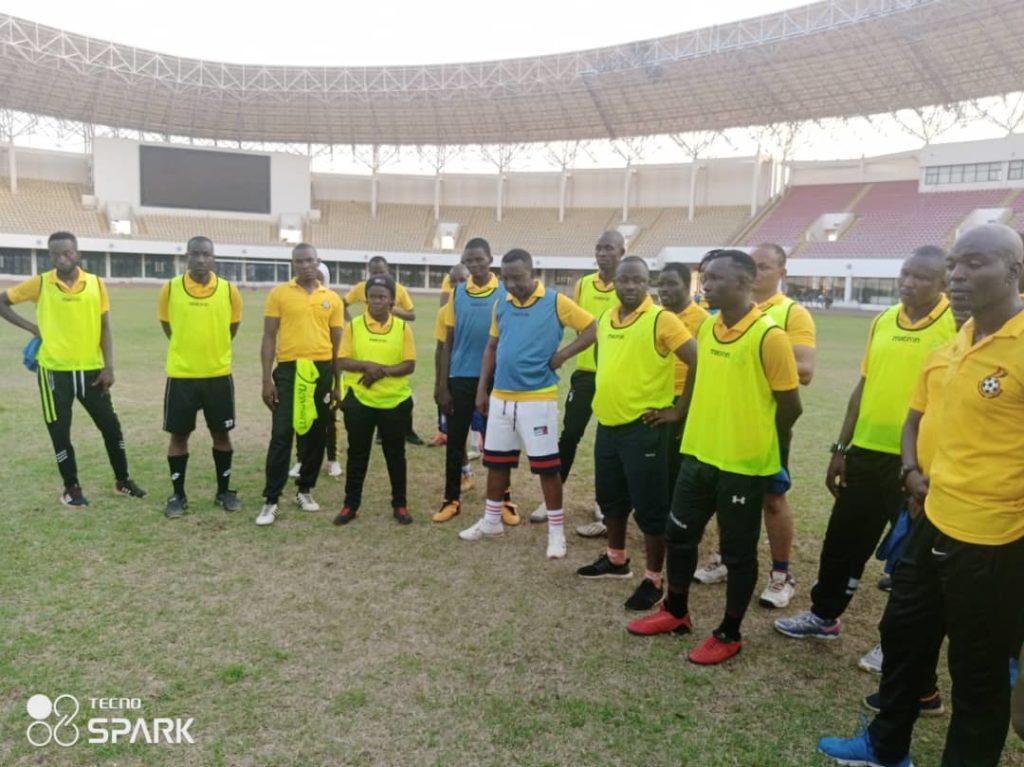 Thirty coaches from grassroots and elite clubs will form the first batch of the exercise from Monday to Saturday while the second group get underway from April 21 to 29, 2021.
The Coaching Course is to equip participants on the development of young footballers, methods of coaching, administration of first aid among others.